QUALITY ASSURANCE INITIATIVE
QUALITY PCB PRODUCTS, QUALITY SERVICES, QUALITY PRICING, QUALITY DELIVERY.
QUALITY TRAINED STAFF, QUALITY VENDORS and QUALITY FACILITIES!!!!QUALITY-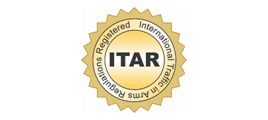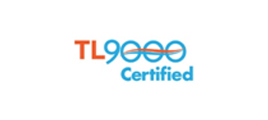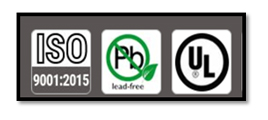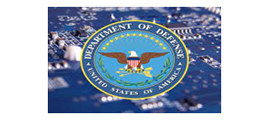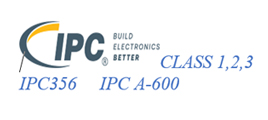 Company wide internalization and implementation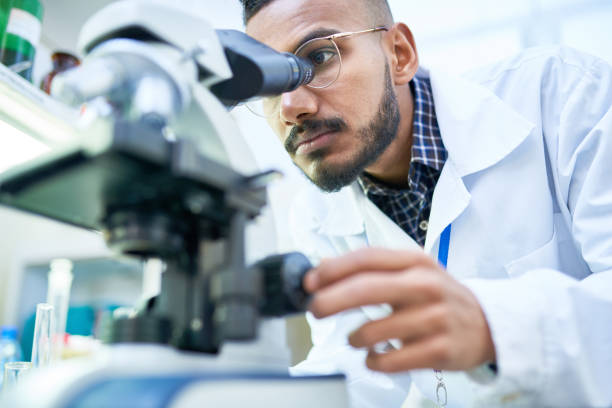 ProtoPCB's commitment to total quality starts at the very beginning, since 1972, we have strategically intertwined all processes, equipment and facilities, personnel, tools, certifications, vendors, new technology innovations and IPC 610A Classes 1,2,3 quality capabilities to implement the most comprehensive quality initiative in the PCB Industry. It goes beyond quality levels you will normally see in Printed Circuit Board manufacturing. Beyond documentation and statements of quality our quality initiative is a functioning system that clarifies and defines the control, measurement and verification to deliver the highest possible quality PCB products. Utilizing many proprietary qualityprocedures, we are able to proactively prevent and control quality issues and address over 50 manufacturing processes.
QUALITY – Front End Engineering & Planning
PROPER PLANNING PREVENTS POOR PERFORMANCE–Quality procedures start as soon as your Data is uploaded. Our tenured CAM Engineering staff, utilizing the best CAM tools, review every design detail to catch and detect DRC and DFM issues, hole alignment between layers, missing holes, tolerances, clearances and any other considerations that could result in an inferior or failed PCB. WE DO NOT EDIT OR MODIFY YOUR DATA WITHOUT YOUR PERMISSION AND ADVISEMENT!! In many cases when we find issues, not only can we recommend solutions, we can implement them for you!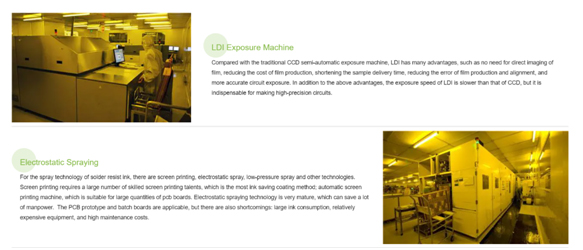 QUALITY – Throughout the processes
Every step in over 50 processes involves quality inspection by highly trained personnel. Additionally facilities and equipment are maintained for optimal performance. Some of which are:
First Article Reports and Mylars Film Scaling and Alignment
Plating AMP Formulas Daily Wet Processing Titrations
Daily, Weekly & Monthly Calibrations Scheduled Equipment Maintenance
Lamination Alignment & Distribution Drill Accuracy ( Size and Location)
Exposure Registration and Times Developer Precision
Etching Uniformity Hole Integrity
Interconnect Etch Inspection Ionic Cleanliness Reports
Inner Layer AOI Inspection Solder Mask and Silk Registration
Electrical Test Final Inspection
QUALITY – Verification and Supplement Reports
Considering that the PCB has made it through every process point with verifiable Quality criteria acceptability, the QC Final Inspection and Electrical Conductivity Test complete the processing of the Printed Circuit Board. Our PCB Final Inspection includes over 30 points of inspection, (contact your salesperson for the complete list). In addition reports such as Cross-Sections, Certificates of Compliance, Testing Certificates, IPC Class 1,2,3 criteria, Impedance coupons and others can be included in your delivery package upon request.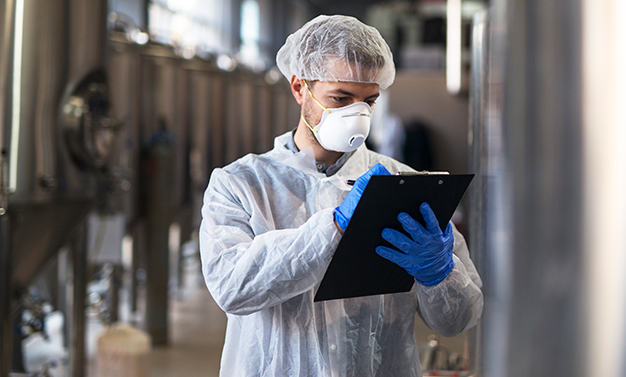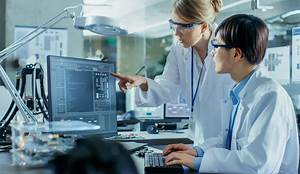 QUALITY – Personnel Cross redundant trained for optimum performance expertise
ProtoPCB's Manufacturing personnel include many tenured staff with over 25 years in PCB manufacturing. These are people who have chosen Printed Circuit Bord manufacturing as their career.
Included on this staff are IPC Certified Inspectors. Each employee receives:
Operator (On-the-job Training and Certification)
ETP Training (50 hours per Employee)
SPC Training
Cross Training of their Proceeding and Proceeding Departments
QUALITY – World Class Customer Service
With many companies competing in their respective time to market product launches Customer Service and Customer Communication is more important than ever. In that endeavor ProtoPCB understands the customers need to get ahold of someone and to get feedback information ASAP. In order to accommodate these essential services we are reachable 24/7 (408-673-7221). You may also reach us by e-mail and text. The most fundamental aspect to a High Quality Service capability is ultimately
"Total Customer Satisfaction". All customer service staff is trained and monitored to excel in the following:
Identify and resolve each customers issue and to do so in a timely manner.
Determine overall customer satisfaction including starting, intervening & following up on a resolution
To identify and give input for improvement
Understand that each customer deserves the respect and empathy to their cause.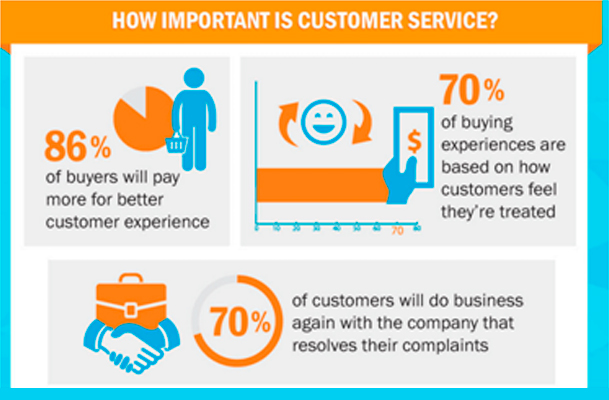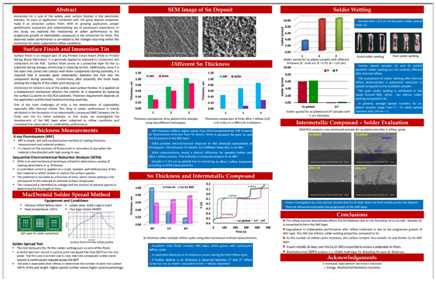 QUALITY – PROCESS CONTROLS
ALL Chemical Baths are titrated daily.  Exhausting usage documentation to know when adds or completely new solutions are needed.  PROTOPCB makes new baths before coming within 90% Vendor recommendations
QUALITY – Ultimate Quality gauge
Total Customer Satisfaction
ProtoPCB ships thousands of Printed Circuit board projects each year. In the last calendar year we had less than 9 RMA's. That is at least 15X (times) less than our competition. Our average layer count is 7.25 with an average lead time of 2.2 days all with a documented on-time delivery rate of 97.57% on 53.455 jobs covering the last 5 years. Nobody has this kind of statistics yielding these kind of results!!