ENGINEERING SUPPORT
DRC

PROPER PLANNING PREVENTS POOR PERFORMANCE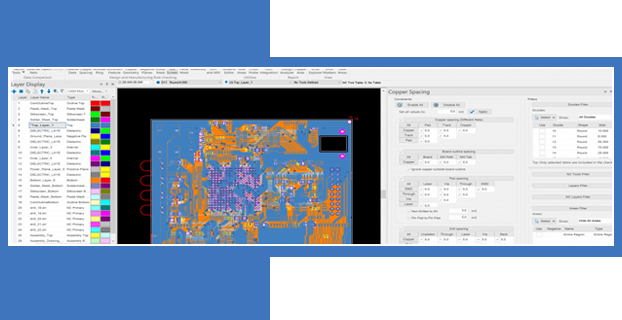 The DRC is the first step and probably most important in assuring a "good to go" data set to begin manufacturing.  Our in-depth review of your DigitalData by one of our seasoned CAM engineers utilizing Valor GenesisCamware gives you a second set of eyes to validate and confirm the integrity of the data for manufacturing.A comprehensive Design Rule Check helps to identify any inadvertent design bugs before releasing your job to the floor.  If we have any concerns we will contact you immediately and offer our feedback along with a remedy for solving the issue.
DFM

PROTOPCB manufactures all PCBs under the guide lines set forth in IPC600 and beyond in a lot of cases. To be able to manage the leading-edge designs PROTOPCB has invested considerable capital in "Best in Class" tools and personnel to maximize the effectiveness of the tools and the functionality of Cam engineering. Ourproactive problem solving mentality is a great asset to any OEM who needs top notch experts to facilitate optimization of every stage of the manufacturing engineering cycle.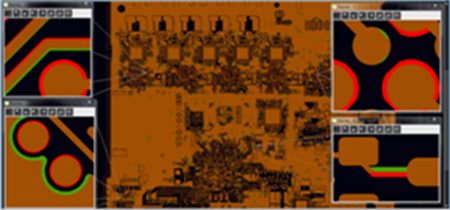 Efficiency Driving Tools
Speed up time to market and eliminate errors with over 300 DFMs that ensure manufacturability and quality. Automatically adjust silk screen, solder mask, copper layers, impendance lines and more. Simplify feature handing by automatically assigning attributes.
Controlled Impedance Modeling

We can facilitate OEM circuit boards that run within a range of 100MHz to 3 GHz. Impedance controlled PCBs also go through a strict quality monitoring process, so we can ensure that signal reflection takes precedence over insertion for reflection is critical to the overall signal integrity.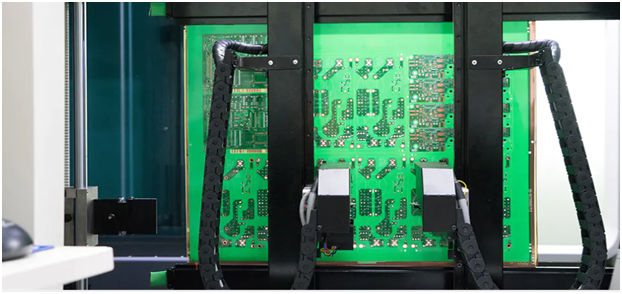 IPC 356 NET LIST TEST
The netlist file (formatted as IPC-356) is an ASCII text file that includes instructions for the PCB CAM software such as net names, pin, and XY locations of start and end points for each net or node. If the customer supplies an IPC-356 netlist then it is read in during the initial Gerber file load.  IPCNETs must be supplied in order for any PCB Manufacturer to perform an actual net list test.
PLATING CALCULATIONS AND ANALYSIS
Surprisingly there are still designs out there that don't account for hole  sizes as starting 3-4 sizes larger for plating.  Additionally, Cam Engineering should be furnishing the plating department with the correct plating AMPERAGE and time cycle, NOT theother way around.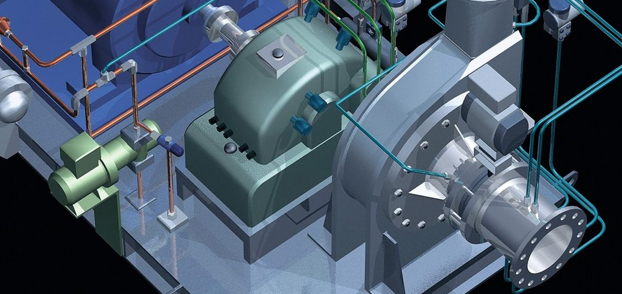 LAMINATION CYCLING AND CALCULATIONS
A lot of factors go into the correct and optimum Lamination processing.  CAM personnel have to look at copper distribution, copper weight, material properties, pre-peg properties and many other considerations.  PROTOPCB prevents a lot of problems because they take the necessary time to complete a thorough analysis of each job's unique characteristics. 
PCBs are a custom product that must have strict  adherence to all aspects of each customers requirements.
DRILL AND ROUTE FILES
The CAM department generates all Drilling and Routing files. Very important factors such as FEED and SPEED, number of hits per drill bit (ProtoPCB doesn't use re-sharpened drill bits) Correct size router bits are surprisingly important
FOR A COMPLETE GUIDE TO THE MANY FUNCTIONSOUR CAM DEPARTMENT PLAYS IN THE SUCCESSFUL EXECUTION OF PERFORMANCE PLEASE EMAIL:  [email protected]